Search engine optimization is the best way to increase your search engine rankings on websites like Google and Bing. Any company that uses websites can expand their potential by optimizing the content they create. With billions of websites floating around the internet, how is it possible to ensure your website gets listed on the front page of Google search results?
The answer is simple: Google's algorithm has been altered over the years to give every website a fair shot at being listed. Even better, Google keeps its users informed about the important elements that directly affect how websites are ranked.
So what can you do to influence search engine ranking for your website?
Here are a few items to focus on that could help get your website to the front page.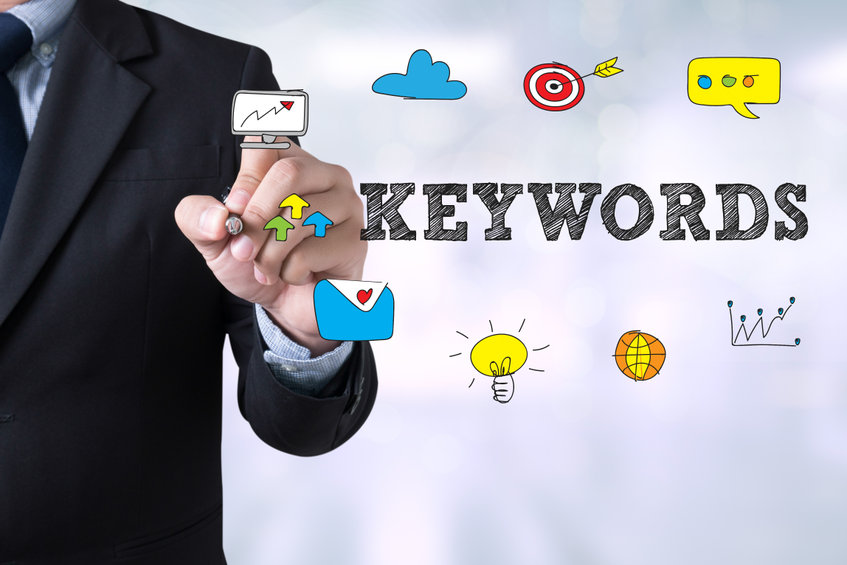 1. Keyword Research
Think of the SEO process as giving a child a Christmas present.
You can (and should) take the time to find the best wrapping paper, wrapping techniques, and the prettiest bow. These steps should help build excitement for the gift; however, they are meaningless if a lump of coal is inside the box.
For SEO, the "gift" is the actual content you want your audience to see. There would be little use in ranking content that would do nothing for your business goals.
So naturally, you should focus on creating quality content before all else. Content marketing is a great way to add value to your web pages. Every month, something as simple as a blog post or similar page content can help users and search engines find your web page. Here is a complete guide on how to write optimized content.
But where should you start?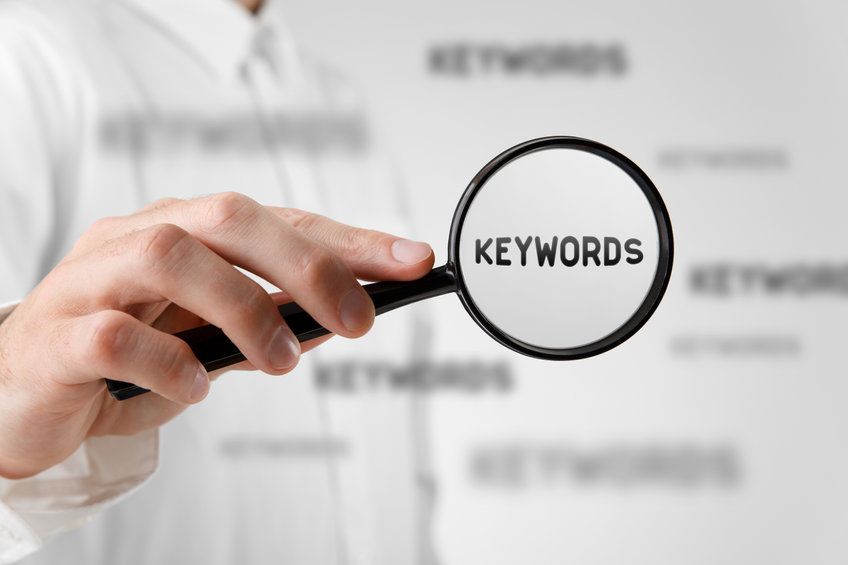 Keyword Selection
The best place to start is to find out what your customers are searching for. If your customer uses search engines to answer their questions, they aren't going to just type in an exact keyword into the search bar. Instead, they will show their search intent through the use of questions.
Using these questions (or queries), you can identify different strategies to determine what your customers want to know. Using matching keyword phrases tells search engines that your particular site contains more relevant results than other websites.
Here are some of the main keyword attributes to consider while doing research:
User intent
Search volume
Keyword difficulty/competition
Keyword length
To analyze these factors, consider using an SEO tool like Semrush or ahrefs. Both have interfaces that let you compare and contrast similar keywords.
You may be thinking, why can't I just use keywords that have the most volume? You can, but you likely won't find any success with them.
Let's use the gift example again. If you want to make sure your gift gets to the intended recipient, then you should take special care to make sure it has a detailed shipping label with an address, full name, and other relevant information.
If you were to write "to Bob" on the label simply, the USPS is going to have an impossible time figuring out which of the millions of "Bobs" should receive the package.
Think of keywords as shipping labels for Google to deliver your content to the intended audience. You want to use additional words to describe things like location, time, and factors that differentiate your website from others.
Pay special attention to words that describe your business location. These help differentiate your business for local search results. Wouldn't you rather compete with a few companies in your city rather than the entire world?
Unlike the shipping label example, you don't want to get too specific with your keywords. The longer your keyword phrase gets, the lower the search volume.
Keyword Length
The key is to find a long-tail keyword that combines low competition with a decent search volume.
Here is a chart from Moz that represents the demand for keyword length.
The shorter fat-head keywords have more monthly searches, but they are impossibly competitive and only take up 18.5% of total search traffic.
The rest of the chart is where you should focus your keyword efforts. Using one of these as a target keyword gives you a much better chance at increasing your position on the search results page. Additionally, those searching for long-tailed keywords are often further along in the buyer's journey and are more likely to lead to conversions.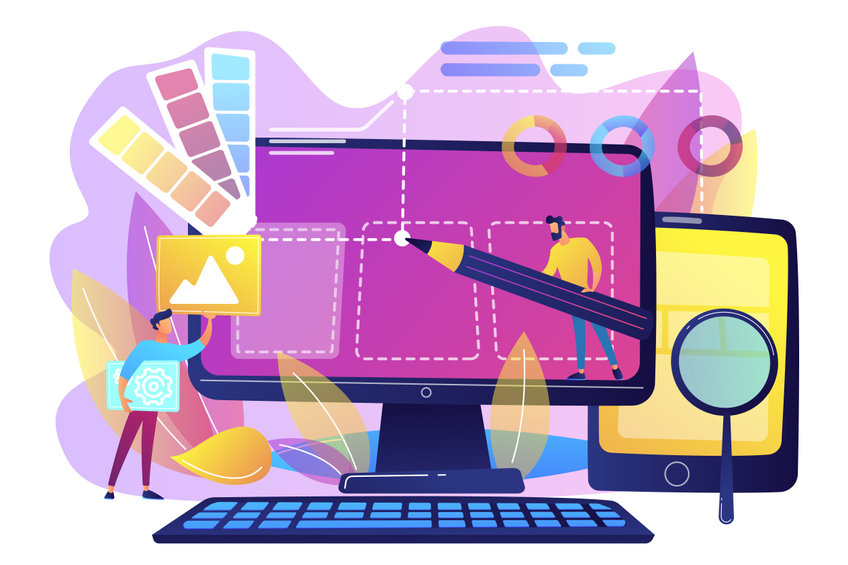 2. Optimize On-page SEO Elements
After completing research, it's time to work on the actual content of your website. You should optimize it to rank higher on Google as you develop content.
Here are the main elements you should consider optimizing:
URL
Title and Title Tags
Meta Descriptions
Heading and Heading Tags
Alt-Text
Schema
HTTP Status Codes
Multimedia
Content
Keywords
User Engagement
User Interface (UI) and User Experience (UX)
Consider reading our "What is On-page SEO?" guide for an in-depth look into each of these topics.
Also, consider using tools like Yoast, WordPress, and SurferSEO to help guide you through the optimization process.
High-quality content often gets overlooked by Google rankings if they fail to comply with SEO formatting. Simple issues such as slow site speed or missing a title tag will discredit all of your hard work.
Pay special attention to making your site mobile-friendly since a growing number of Google searches come from mobile users. There are different rules to rank for mobile search results, including an emphasis on vertical formatting and location-based target keywords.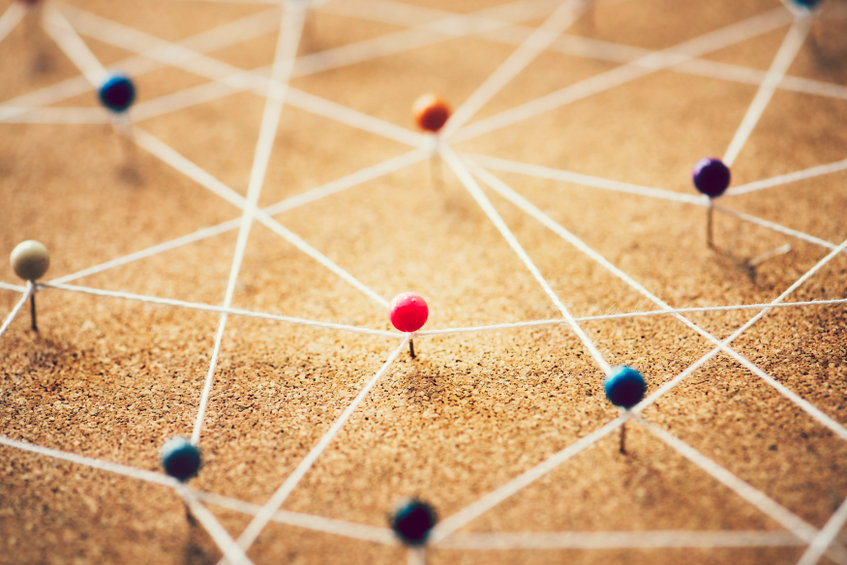 3. Internal Linking
If you commit to following a long-term SEO strategy, you will likely create more than one piece of content for your website. Internal linking ensures that your pages link together in a logical order that makes sense to users and Google.
Why are Internal Links Important to Google?
Google's search algorithm is ever-improving, but it still is far from perfect. One of the things it struggles to understand is the natural connection between pages within a website. It can also fail to determine the hierarchical structure of pages.
Internal links act as logical strings from one page to another on your own site. Google crawlers can go from link to link to determine the context of each page and how it relates to similar linked pages within the website.
Additionally, they can help Google determine which pages are more important than others.
You wouldn't want one of your small blog posts to rank higher on Google search than your company's home page. Neither does Google.
For websites with a larger hierarchical structure, internal linking can differentiate middle-level pages like pillar content with priority over smaller pages.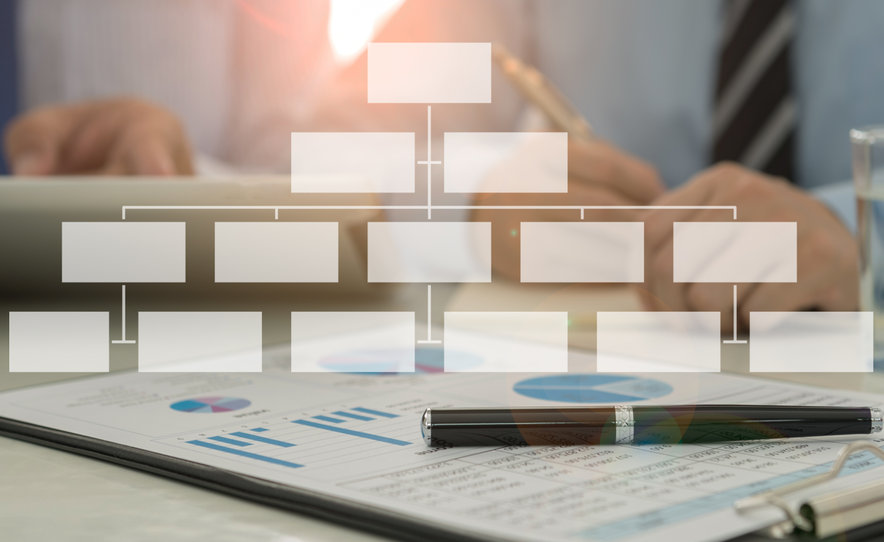 Why are Internal Links Important to Users?
Google's search algorithm isn't the only benefactor from logical connections between pages. Users prefer websites that seamlessly flow from one page to the next based on their needs.
For businesses, the goal is to facilitate the buyer's journey from awareness to purchasing. A proper internal linking strategy should connect pages from each stage based on topics.
Link Structures
Breadcrumbs: An automated list of links that appear on the top of the screen. These increase as users dive deeper into your website.
Navigation Links: Sole purpose is to help users navigate by topic or subject. These usually are found at the top of the website as buttons or drop-down menus.
Footer Links: Similar to navigation links. These are located at the bottom of a website and contain additional links not listed on the top.
Contextual/Anchor Text Links: Links embedded into anchor text that make sense in the context of your website content. These can be links to similar blogs, CTAs, or external links.
Broken Links: Any link that leads to an error page. Check and update the URLs in your links to avoid a lower Google ranking.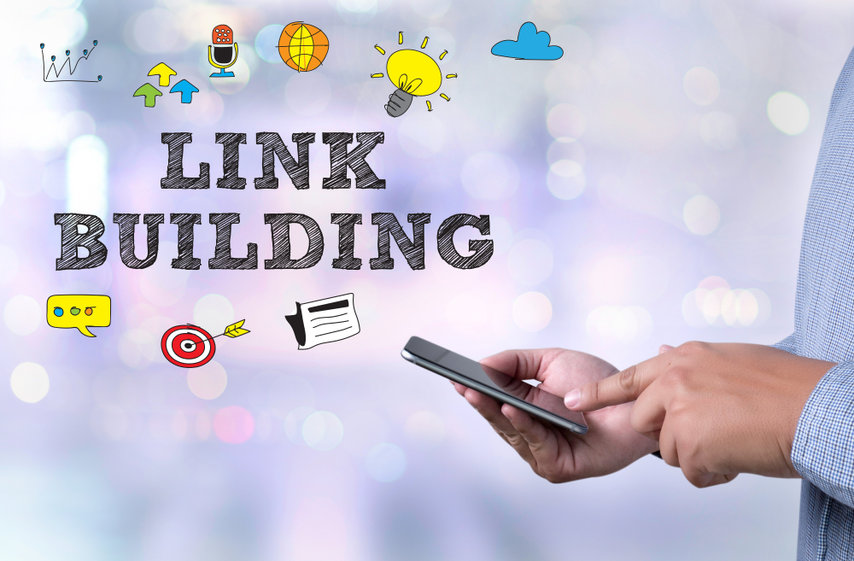 4. External Link Building Strategy
If you can't already tell, the proper use of links throughout your website is a helpful tool to improve search ranking. Internal links aren't the only suitable type of link.
Link building consists of two other kinds of links: External links and backlinks.
External links start on your website and link out to other pages. Backlinks are the opposite. They are links from other pages that link back to the content on your website.
These strategies typically involve backlinks over external links since it is easier to link to other people's pages than it is to generate links to your page.
These strategies are one of the best ways to implement off-page SEO that transcends your content. Here is some more information on the differences between on-page and off-page SEO, including an in-depth dive into link-building strategies that will help you gain links to your website.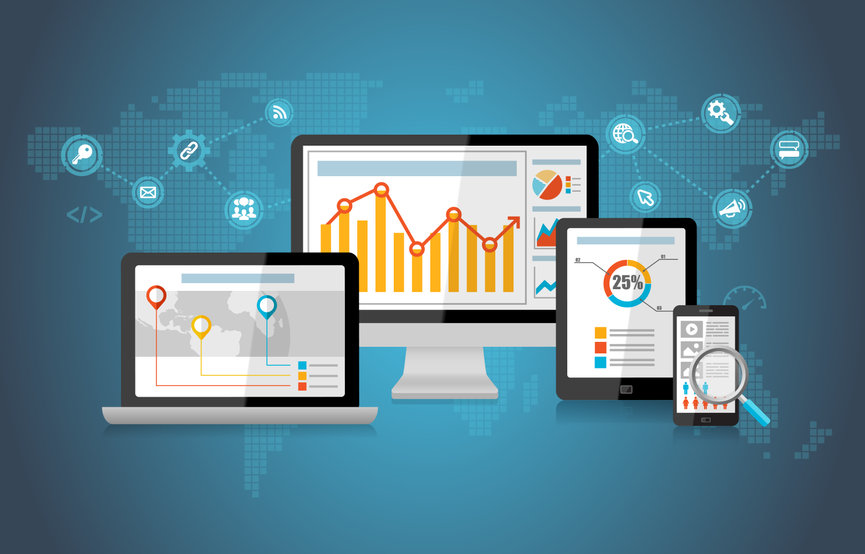 5. SEO Monitoring
Your SEO strategy doesn't end once you post content. In fact, that is just the beginning.
SEO is an ongoing process that may take months to show results. Because of this, monitoring your strategy is the key to making sure you aren't wasting time or money.
Google Analytics, Google Search Console, or any of the SEO tools listed earlier can help keep track of the key performance indicators (KPI) relevant to improving search engine rankings. Google Analytics and Google search console are free to use if the price is an issue. Regardless of the tool, here are some KPIs to monitor to improve search engine rankings.
Key Performance Indicators
Organic Traffic: Measures the visits to your website from organic search results. This metric excludes paid advertisements and is considered one of the best ways to measure SEO success.
Click-Through-Rate (CTR): Measures the percentage of users that click on your website after seeing it listed on a search engine.
Bounce Rate: Measures the percentage of users that exit your website after viewing only one page. High bounce rates can indicate poor navigation or irrelevant website information.
Conversion Rate: Measures the percentage of users that convert for your business goals. Plenty of factors can cause a low conversion rate, but it can act as an alert to look into other metrics deeper.
Keyword Rankings: Shows traffic, ratings, and intent for any keyword. You can use this metric for keyword research, but keyword rankings can also monitor keywords that may need to change over time.
Link Quality: Measures the authoritativeness of external links and backlinks. Both types of links must involve connecting high-authority websites with your own.
Backlinks: Measures the number of total links back to your website. These can come from any other website outside your website domain.
Backlink Domains: Measures the number of total websites that link back to your website. Some websites contain multiple backlinks throughout their pages.
Page load speed: Measures how many seconds it takes to load each page of a website. Google prioritizes websites that have a low loading time.
As you monitor your SEO over time, make it a habit to check for Google updates that may affect how your website is ranked. You may have to adapt your current strategy to meet new guidelines.
In the past, stuffing content with keywords naturally boosted search engine ranking for Google. Google altered its algorithm to penalize those who cram the same keywords in their blogs to discourage people from doing this.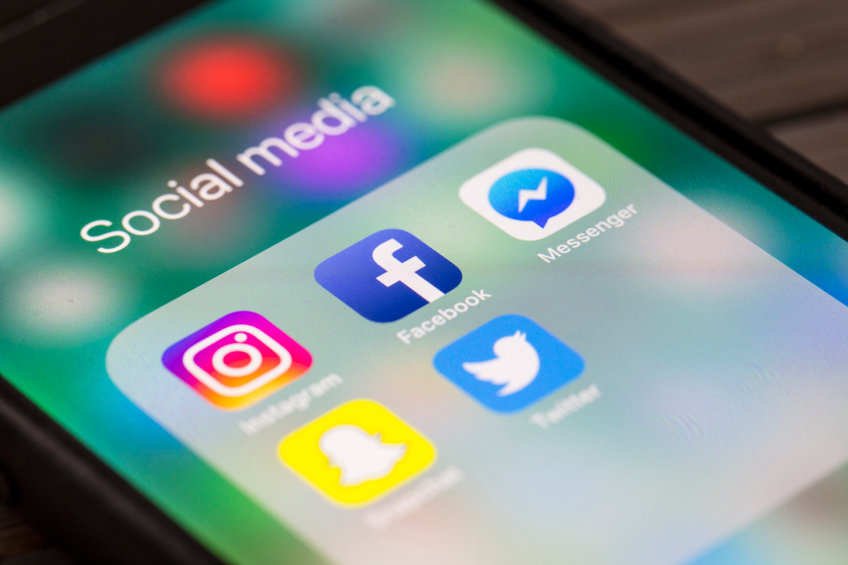 6. (Bonus Tip) Social Media
According to a social media guide by Semrush, Google does not consider social media as a direct factor when they determine search results.
So why is it still such a crucial strategy?
A thought-out social media campaign can influence the factors that alter search rankings. For example, reposts and shares for social media posts will not affect ranking directly.
The increased traffic and backlinks from shared social media content will increase the likelihood that your website will outrank the competition.
Other Options
If you still feel that implementing SEO campaigns into your workload is not an option, there is no shame in considering outside help.
Some businesses delegate SEO activities to their marketing personnel. Others outsource SEO to companies that specialize in search advertising.
If this sounds like the option for you, consider working with a digital marketing company you can trust!